CLICK TO VIEW OR DOWNLOAD 社团活动-2018TA简介(无锡校区)
开始,摄影只是帮我们记录瞬间。
很多人对这个世界的美,并没有那么敏感。
(图一 G10 Yutong Shen)
后来,我们开始表达,用光影,用构图,用滤镜,用心。
(图二 Clara Jiang G10 )
我们去拍春日烂漫,春日烂漫里有我们对春的向往,对希望的憧憬。
(图三 Yutong Shen G10)
我们去拍校园斑斓,校园的斑斓光影里折射我们忙碌的身影,多彩的活动。
(图四 Rebecca Cao)
(图五Tusk Yuan G 11)
我们去拍奔跑的身影,奔跑的身影跳跃着我们的金色年华,如水面的波光,浮光跃金。
(图六 Rebecca Cao)
我们去拍空气里的温暖,你给我的,我给你的。
(图七/八 Nemo G11   Shirley Xu G 10)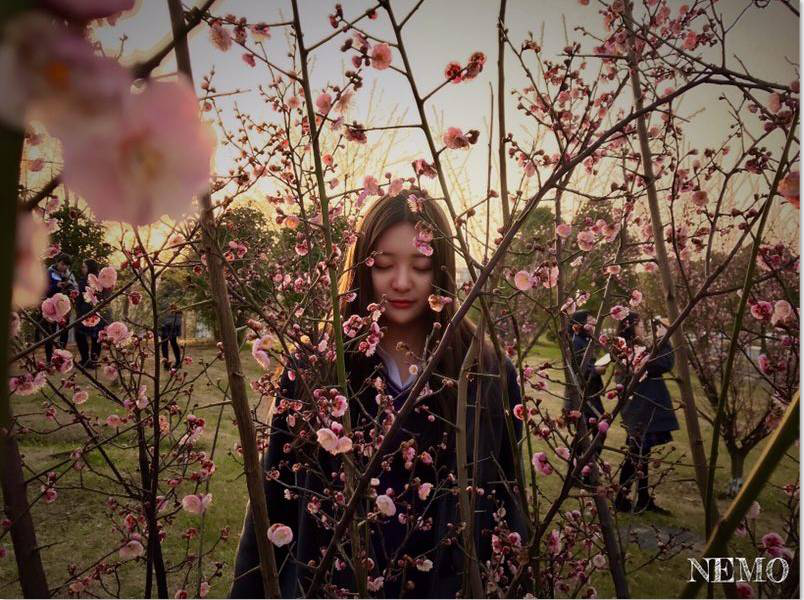 我们拍舌尖上的美食,那味道仿佛看得见。
(图九 Yutong Shen G10 )
我们拍朝阳、夕阳,那光线依稀触摸灵魂。
(图十一/十二   Harry Wu   Maruyi Zhang G10)
我们看万物生长,赏万物奇妙。
(图十三/十四    Yutong Shen  G10   Clara G10)
我们,定格了,时光。
(图十五 Bella Hong G10)
时光,见证了,成长。
(图十六 Rebecca Cao)
At the very beginning, cameras were used to record moments.
Maybe we are not that sensitive to the beauty of the world.
(图十七 Cerise Dong G8)
Gradually we learn the expressions of the world, hidden in shadows, composed by shapes, accompanied by love.
( 图十八 Yutong Shen G10)
We fancy the spring time, and blooms.
( 图十九 Claire Xu G10)
We could not let go the colors on campus.
(图二十 Rebecca Cao)
We follow the on-going hearts.
(图二十一 YUTONG SHEN G10)
We enjoy the bite of school.
(图十 Zoe Jiang G10)
Time takes care of us.
(图二十二 Harry Wu G10)