Toddler
Where is Easter? Where is Easter? Look! Is that an Easter Bunny hiding under the hat? We made our very own bunny hat with eggs and ears!  Woo! I look like a frisky bunny now.
Where is Easter? Where is Easter? Is it hiding in the baby's brush? Look! Red, Yellow, Green, Blue…… Colors add beauty to Easter celebration!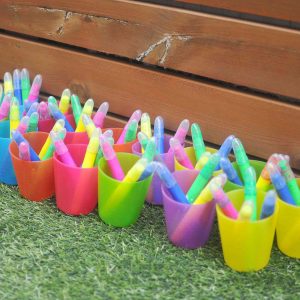 Where is Easter? Where is Easter? Easter is the baby's smiling face! See! I found my egg!

Pre-k
Spring means the recovery of all things, it's the rebirth and hope that Easter brings.  Look at our Pre-K children dressed in elves!
Our little fairies and elves made their own beautiful wreaths and hats that are so lovely!

Egg rolling, egg hunting, these colorful eggs brought happiness to our children!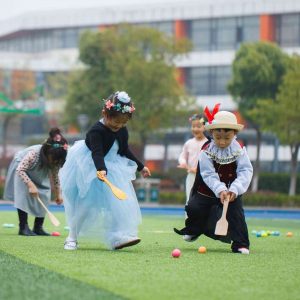 The little rabbits jump, the fairies jump, everyone's happy to celebrate Spring!
K1
Listen! The K-1 teachers are explaining the meaning of Easter whereas the elements "egg" and "rabbit" symbolize the "life and rebirth." Let's do it together – DIY baby egg!

 I am really happy to wear the Easter hat made by my parents!  I love to sing and dance! We enjoyed playing some Easter games such as set, tumble, and transport the eggs! We're like superheroes!
K2

Our K-2 children are tumbled with joy as they smashed the golden eggs! They're all waiting for the surprises it might give them! They look forward to hearing the "bang!" while watching the confetti fly everywhere!
Gee, what a big dragon ball! Our children were like small eggs, afraid of being hit by a dragon ball!
For our final game, it's time to test the children's ability in balancing. Two children need to cooperate to balance the egg on the towel, and be able to ship it home to the mother hen!
Easter is the beginning of new life. Our children have experienced Western culture and interesting activities in celebrating Easter this year!