The inspirational slogan: "From zero to hero!" has been heard from all over the world where the Spelling Bee competition is held. All the spellers, whoever at which age or come from which place, are becoming more interested in language and challenge by which they can be a better self! This time, students from WUIS primary school participated into different spelling score rank games in one week, and finally the top 8 students of each grade formed top 8 teams and the top 4 went into the final competition in the grand theatre. Let's have a look at the exciting moments of the spelling week!

The one-week score rank games were held between lower and upper grade. All the students were excited about the games and enjoyed themselves. During this week, we can often see students preparing at lunch time break or compete with each other during break times, which created a wonderful learning environment in primary school!

The spelling bee competition has changed the tedious word recitation into fun, which greatly motivated students to learn and participate. Students at different age and level can show and exceed themselves or even make achievements.

The first day of November is also the most exciting day of WUIS spelling week! The top 4 teams are going to do the final competition in the grand theatre! Let's review the wonderful moments of the excellent spellers on stage!

After two hours competition, the top 3 teams finally came out! No matter being calm, regretful, cheerful or helpful, all the spellers have shown terrific performance on the stage! Moreover, the rounds of applause for excellent performance made the competition warm and meaningful!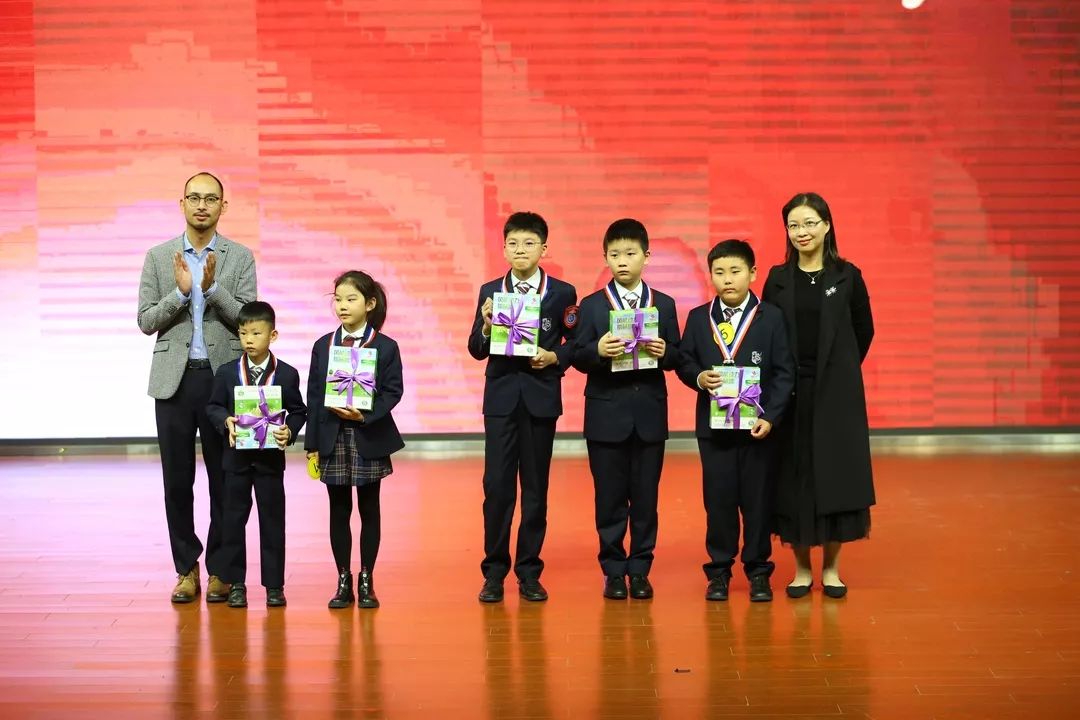 Word spelling, world spelling! Hope more students can feel the charm of language and love spelling, meanwhile, challenge themselves and stand on a broader stage!