So you have been busy studying for your Zhongkao, for two days of exams. Did you remember everything? Are you highly capable but want a new challenge, a different way of developing yourself?

Come to WUIS to do an intensive Pre-Diploma Programme one-year course. In this year you will get the opportunity to develop and apply your English skills become more independent and confident. The one-year course is designed to prepare students for the challenging and rigorous IB Diploma Programme. As an established IGCSE Cambridge International Programme examination centre we also offer our students to take IGCSE in one year.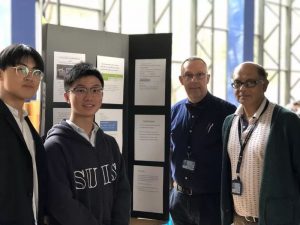 We offer our students the option of taking:
English as a Second Language IGCSE fast track in one year.
International Mathematics IGCSE Fast track in one year
Coordinated Sciences IGCSE Fast track in one year

Our students can then also choose from a range of subjects including:
Drama (Lamda), Business, Visual Arts, Music, Film, History, Geography (depending on student choices and availability).

Students also complete compulsory Chinese National requirements alongside and integrated with their Chinese National Curriculum.

This one-year fast track course prepares students for the IB diploma, the gold standard, of international curriculum in this age range.  Alongside studying hard our students participating in sporting activities, drama productions, business competitions and a lot more. Plus you get to make international friends, and be part of a massive alumni group of SUIS graduates going to universities all over the world.