Computational & Algorithmic Thinking (CAT) is hosted by the Australian Mathematics Trust (AMT) – one of the world's leading authorities in math, at4 different levels suitable for students from Years 5 to 12. The Australian Mathematics Trust (AMT) is a national non-profit organization whose purpose is to enrich the teaching and learning of mathematics for students of all standards.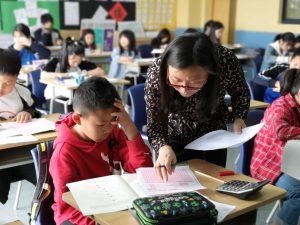 172 students have registered for the Computational and Algorithmic Thinking (CAT)
on Sunday, Apr.14th, 2019 at Wuxi United International School. As one of the Official
Exam Centers of CAT, participants from Nanjing, Suzhou, Changzhou and Shanghai
gathered in Wuxi for the exciting mathematics competition.
This competition focuses on the skill behind computer programming and algorithm design, but does not require any specific knowledge of programming or programing languages. There are 9 questions to be completed in one hour. Exam results will be released in six weeks. Good luck!