WUIS Girls' Volleyball Team had an exciting match with Boston International School Girls on March 21st. All players participated very well and it's a great practice for WUIS girls.

Photographer
Grade 9 Vicky Zhuge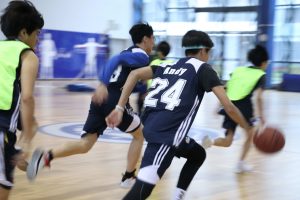 WUIS basketball teams U15a and U18 inner school matches was on with the excitement of audience and themselves. Enjoy the photos taken by Grade 9 student Vicky Zhuge.

Last week on Thursday, WUIS Boys' and Girls' football teams warmly welcomed Boston International School for two matches. Both sides presented a positive attitude towards the games.

Final Scores
WUIS Boys' Team  4-2 oston Boys' Team
WUIS Girls' Team1-5Boston Girls' Team
Photos taken by Photography Club Grade 10 Julie Zhou and Grade 12 Alan Fang.